IST Engineering was founded in the year 1994.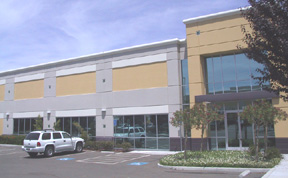 IST Engineering provided the custom design test fixture and manufacturing process solution to the varies customers such as Sun Micro Systems, Motorola, Solectron, Flextronics and other large number of customers. Our team defines its mission as slashing the time required to design and deploy test fixture for at-speed board test while providing exemplary levels of service and value for money.
IST also provided with high quality of custom wire hardness, OEM cable assembly in US and offshore (China) manufacture engineering support. We assure fast turnaround, 100% QA control and prompt delivery.
IST Engineering is led by veterans of intensive experienced engineering staff, providing critical electromechanical test engineering and manufacturing solution to OEM's and Contract Manufacturers in electronic industry.
Test Fixture Solutions provided to date support high speed digital systems that include premier UNIX server products, Network products, set-top boxes, automobile electronic devices, RF and Microwave test fixtures.
IST Engineering reduces both the time to market and time to volume, of electronic manufacturing companies, through concurrent development, prototyping and release of manufacturing test solutions for the electronic systems manufacture, in addition to the provision of in-house precision sheetmetal Fabrication production capability, in-house precision machining and other off shelf test development support products such as Burn-in Hat, ESS Chamber, Hot Box, Hot /Cold plate, Run-in chamber, Voltage margining Controller, Voltage wiggler box, Relay control board and Seedload board.